True story. It happened to me, this week.
Lying to an insurer.
Me - "Honey I've had a car accident. This lady didn't see me and hit me 'head-on'."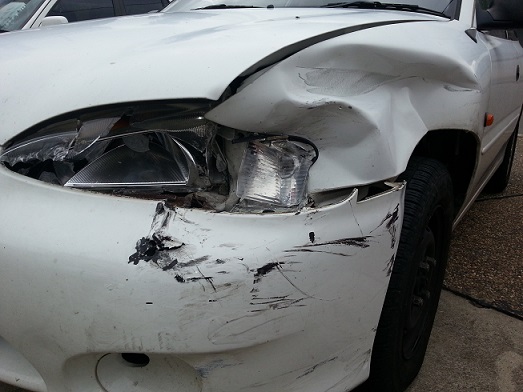 My wife - "are you OK?"
"I've got a sore neck and back - whiplash - yeah I'm ok, but the car's not. It's probably been written off.
If I can just prise the bent metal from pressing on the tyre, I might be able to drive home [I'm 40 minutes away].
The owners of the [at fault] car argued about who was supposed to have paid their insurance premium."
The lady driver was in tears. One of her 3 sons on board had to be taken to the doctors to be looked at, for
concussion. She was having medical issues, hospital procedures and lots of bad things happening all at the same time.
"Would you do this small thing to give us a break?" she said.
Her and her husband pushed me 3 times in the next 24 hours to falsify the insurance claim to make the event an hour later (after they had paid their premium).
They were going through tough times.
I felt like a real bas****d (even though the accident wasn't my fault!).
Lying would have been so easy.
Would you have lied to an insurance company?
What would you have done? Please, leave a comment in the comments section here) and let me know. I would value your opinion.
Keep safe,
Regards,