It's time I smashed this - ONCE AND FOR ALL
I know you go through times when you struggle to pay your bills.
I know you sometimes fear having to pay your staff, because someone's cheque hasn't cleared.
I appreciate that you haven't drawn a wage from your business for 6 months.
Business gurus say 'Cash Flow' is King - but it's not!
The problem, is NOT Cash Flow.
Everybody tells me this is a problem for them.
How do I know?
I have been researching nearly 1,000 small businesses over 15 years. One result of these surveys is that small businesses feel cash flow problems, but:
Cash flow problems are a myth.
"Paul, you have finally gone crazy!" I hear you say.
"I run a good business, I don't waste money, but I don't have enough cash on a day to day basis."
I hear you, but you are focusing on the wrong thing.
If you are focusing on 'cash flow', you are treating the symptom not healing the disease.
---
A story to illustrate.
Have you ever been REALLY tired, for a long time?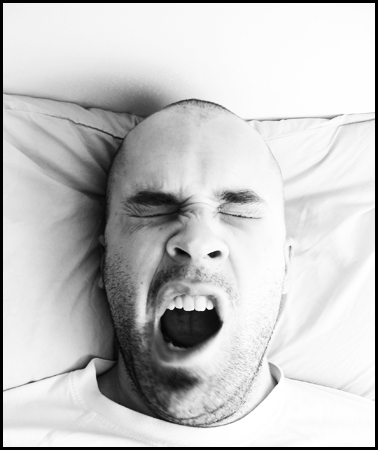 You couldn't sleep properly and when you woke you still felt tired?
Long term tiredness could be caused by a number of things:
An inadequate diet; working without having a day off; stress in your relationship; a low iron levels in your body; cancer; if you are female it could be an imbalance of hormones (maybe in men too ;-) ;or it could be a disease or infection.
If you think it's that you've been working too hard and swallow either another scotch or a sleeping pill, you could be missing the real cause and doing yourself harm, right?
A doctor would ask you a heap of questions and send you for a stack of blood tests because he knows long term tiredness could be any of 30 different things.
Cash flow is never the disease, it's always the symptom.
Do you understand cash flow?
What are cash flow's component parts that can hurt you?
Any one of the following will suck your cash out of your business!
1. Not enough (or consistent) calls for work.
These calls (or emails) come from existing clients, referrals or those who respond to your advertising.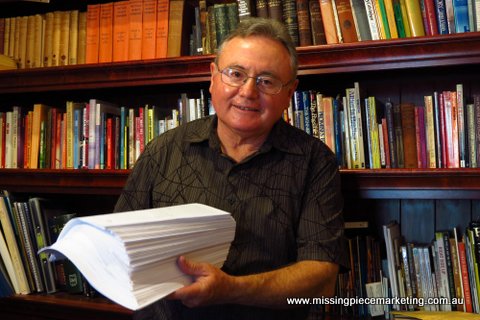 After researching nearly 1,000 small businesses, Business owners told me they hated 'the ups and downs' of business. They told me they are flat out busy sometimes, and scratching for work at other times.
But not every business experiences the 'ups and downs'! No.
I have discovered there are two reasons why 15% of businesses never complain about consistency of work.
Reason #1. They have a domestic (B2C)/commercial (B2B) work ratio of 50:50. Every time a firm moves away from this balance, the more they experience 'the ups and downs of business' (and they hate it!).
Reason #2. Their mix of clientele includes some 'midsized firms' that only call them a few times a year. They don't have just a few big clients that supply them with most of their work (risky - 'too many eggs in the one basket'). Neither do they depend on domestic enquiries too much. Relying on too much domestic (B2C) work puts you on the roller coaster of 'consumer confidence' trends.
I have the way to balance the mix - just email me by clicking here and I'll explain how 'The Secrets of Getting In' course works.
2. Not answering EVERY phone call
I handle this in the report:
'Are you sending new clients to your competition?' . Do you know how much every new business call costs you (whether you answer it or not)?
3. Not having a system to follow up on every enquiry call over time.
Research shows that of everyone who makes an enquiry, 45% will buy from somebody:
10% will have bought from somebody within 3 months;
26% will have bought within 6 months and
A whopping 45% of enquirers will buy within a year! The research is in this interview of James W. Obermayer (is a principal in Sales Leakage Consulting, Inc.) here (called 'Why don't salespeople follow up sales leads')
Here's a hint:
Do you have a system to offer EVERY enquirer, something of value to them (like a 'Handy Hints & Tips' / 'Care and Upkeep' list)? Grab their email and shoot them off this valuable EXTRA - and hear them cry "Oh, you didn't have to do that! Thank you."
Send them something of real value 4 times a year (without any 'sales pitch'). They'll stay with you for life.
I use and recommend iContact for my email marketing.
4. Not winning enough quotes.
You already know you win over 90% of quotes you do for people referred to you, but only 30-40% of those who don't know you.
Why not 'up your close ratio' by having a system for getting more referrals? I handle this one in 'Do you fertilise your word of mouth?' . Learn all you can about a regular system of getting more referrals.
Also are you missing out on 20% of your quotes by not following them up within 3 days (yes, the difference is that great!)? Check out 'The Quote and Hope System - why it always fails'
---
Any of these causes (or a combination of a few of them) will suck cash out of your business.
Let's face it. None of us is a star at them all - but we can learn to improve our systems, can't we?
---
So many business owners have discovered the humorous reports from me are helping them avoid cash flow problems.
Why not follow them here:
---
5. Not having enough local work.
You (or your staff) spend too much time staring at a windscreen. This is where the 3X3 System boosts your local work - without advertising. Check out Dave. He gets ALL his work from this FREE method:
With more local work, you can fit 5 jobs into every day, instead of more travelling time and only seeing 3 paying clients.
---
6. Getting behind on your invoicing.
Hey, you can't have the money without asking for it! (I've known guys to get 6 weeks behind in their invoicing and wonder why they have no cash in their bank account!)
---
Cash flow problems can be caused by any of these components - or a few of them.
These issues are the diseases. A cash flow problem is the symptom.
---
7. Not having a tight system to enforce your 'Terms of Trade'
(That's ensuring people pay you). Check out the FREE download 'Debt Recovery Flow Chart' (PDF)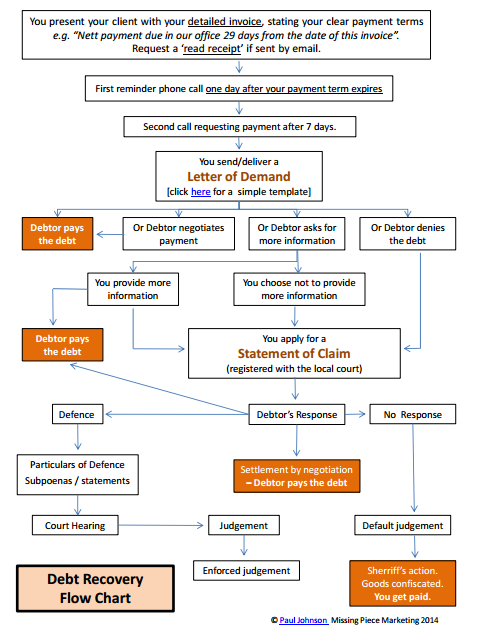 it's part of 'The Debt Recovery Tool Kit' (free, because chasing people for money sucks!).
Most small business write off over $2,000 each year in several 'little debts' that are 'too small to be bothered chasing'. That $2,000 is your family's annual holiday you just said goodbye to. There is a lawyer who does debt recovery for tradies and small business for FREE - click here. (No, he gives me nothing for all the referrals I send him - I just like what he does for 'the little guy').

Just Google: 'no collection no fee', to find one in your area.
8. Not having a system of putting 25%-35% of every payment received in a separate account, to pay for what's not yours.
I see so many business owners panic when they receive a huge tax bill - some just go out of business. Please don't let this be you!
Pull out of every invoice15% to cover your income tax (if you're taxable income is around $40,000) or 25% (if you're taxable income is usually over $80,000 p.a.) and 10% to cover your GST (VAT) obligations (let's face it, it's not your money anyway). Oh, don't forget those overheads like rent and lease payments etc and you have those annual bills like insurances and superannuation that can be included in the percentage you take out of every invoice you're paid.
Ask your accountant to check your country's VAT and tax scales, to get a clear picture of what's not yours when somebody pays you.
(Pssst! You get to keep the interest earned if you put this money in a high interest savings account)
9. Not increasing your prices
Increase your rates at least the value of the Consumer Price Index (inflation) every year. How long has it been since you raised your rates? Everything else has gone up hasn't it?
10. Spending too much money on advertising that isn't working.
Click here for the report 'Are you wasting money advertising?' , go down the bottom and download a FREE 'Valuable Source Code Tracka' tool, to test and measure each of your ads - to see what's not giving you a decent return on your investment.
11. Offering discounts - Don't do it.
Offer additional premium benefits instead. You give great service - that has a premium dollar value.
12. Buying a boat or a new ute when your bank balance is great.
Now I don't mean you should never reward yourself. It's just that business owners look at a healthy bank balance and forget they have annual advertising commitments, licencing fees, web development fees and replacement of capital items and equipment that are wearing out.
It's all those forgotten expenses that come up behind you and 'bite you in the a***'.
Your business is like your motor vehicle - it's a lot less stressful to run around with a fuel tank that is full, than to be always stressing about the fuel light being on.
Keep a bunch of cash in your account and never let it get below your safe level - ever.
---
Yes, any of these (or a mixture of some) will drain your bank account over time.
---
I know you're busy and you think you can't fix everything all at once. Just pick the biggest problem you have and work on that.
When you've got a handle on it, move on to the next one.
---
In the mean time, join hundreds of others and fill in the boxes below to get more great reports to help your business
(Psst! you get a bonus report called
'17 ways advertising companies can rip you off' ):

---
Don't forget I'm here to help. Call me on 0407261900 (+61407261900 outside Australia) or email me on paul@missingpiecemarketing.com.au and let's talk on 'Zoom'. Please check the time zone differences - I sleep occasionally :-)
Make every day matter,
Paul Johnson
Check me out here (you can never be too sure these days):
www.missingpiecemarketing.com.au/about
p.s. Will Rogers said
" There are three kinds of men: The ones that learn by reading, the few that learn by observation.
The rest of them have to pee on the electric fence for themselves."