I don't mean that customers don't understand, because they can't read.
I'm asking whether they ever argue about what's included in your quote
and what's not.
Have you ever met people who are members of the 'Yabit' tribe?
You probably have, but never realised it.
What do these strange 'Yabit' people look like? No, they don't look like these fellas.
What language do the 'Yabit' tribe speak? They probably speak just like you - except for one thing:
They have a wingy wine sound to the way they speak. It's probably heard as a complaint.
When do you recognise the 'Yabit' people?
It's usually when you are finished a job, or nearing the completion of your work that they start complaining.
"Aww, arncha gunna paint the winda you just installed?"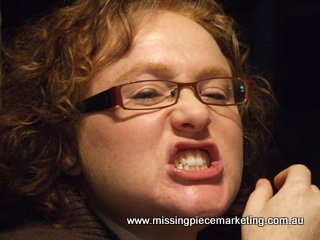 "Where's the handrail. Arntcha gunna finish the job proply"
"I know the leak is fixed but why haven't you tiled up the wall the way it was?"
You begin to explain that what they are asking for, was never part of the quote in the first place and if they want these extra things, they will have to pay for them.
Then they show their true colours:
"Yabit, you said you was gunna include the tiling"
"Yabit, you can't leave it without a handrail. How's my 93year old mother going to get up to the deck?"
"Yabit, you can't leave the job without doing the tiling too!"
---
Welcome to the 'Yabit' tribe.
What they want at the end of the job, is different to what they asked for at the beginning.
They will insist you said you would include all manner of extras, by saying "Yabit you said . . ."
---
True Story
In another life, as a young painter, I gave an old man a quote for what he insisted he wanted.
Half his living room ceiling paint was flaking. He insisted that to save
money, I should quote on only painting the ceiling half that was peeling, and leave the rest!
I told him it would look odd if only one half was painted, but he insisted.
So I gave him what he wanted.
At the end of the job he was shocked and said "Yabit, you haven't painted the other half of the ceiling" and refused to pay me anything.
He took me to what is now 'Fair Trading' and because I failed to specify in my quote the detail of 'half the living room ceiling'.
The mediator questioned both of us and asked the man if each of the other parts of the work in other rooms was satisfactory. He said it was.
Then I was asked what the value of half the ceiling was worth (as part of my quote).
The mediator awarded me payment for the whole job less the value of half the living room ceiling.
That was the day I learned the importance of detailing my quotes.
---
How to write a contract.
Brian Thompson (one of our tradie family here at Missing Piece Marketing) told me a hint I should have used with the old fella in the story above:
Firstly, Brian said, itemise your quotes in trade terminology first, then repeat everything in layman's terms.
Secondly, itemise every item of the quote in its own paragraph.
As soon as you have asked if they understand the quote (before you go ahead), not only get them to sign the bottom of the quote, but have them initial each of the paragraphs to show they understood ALL the details.
Great idea Brian!
Make every day count,
Paul Johnson
Check me out here:
http://www.missingpiecemarketing.com.au/about
p.s. For those of you who go looking for my p.s.'s - all the above and heaps of cool quoting generating systems are in my course:
'The Secrets of Winning More Quotes'.
Testimonial:
"Of all the workshops I have attended, this workshop has given me user friendly tools to implement straight away ... I felt empowered ... Realising we used to just 'Quote and Hope', we decided to implement just one of Paul's ideas and it has increased our quote close rate by 50% already .... amazing."
Alex Thomson - Thomson Plumbing, Dural NSW Australia
'The Secrets of Winning More Quotes'
workshop and was so impressed, she wants me to tell people to call her, to find out about the course and what she gained.
Would you please call her on 040828-0200 (+61 408280200 outside Australia - please check the time in Australian Eastern Standard Time before calling)?
If you want to win more quotes, you'll have to call me on 0407 261 900 (+61407261900 outside Australia) or email me by clicking here.
I promise I won't bite.
© Paul Johnson – Missing Piece Marketing 2014