How to keep clients - the wrong way!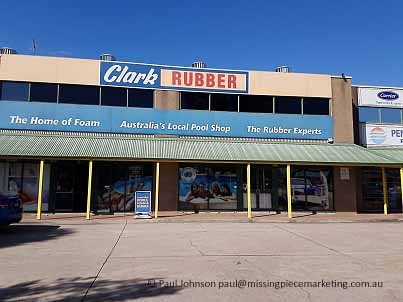 You would think that Clark Rubber would avoid these simple mistakes below when trying to keep customers.
According to a Harvard Business School study, increasing customer retention rates by 5% increases profits by 25% to 95%.
People who buy from you once are more likely to buy from you again. So if you keep them as customers, you're keeping the sale, and increasing the chance of selling additional products and services in the future.
--------------------------------------------------------------------------------------------------------
But before I get into this report . . . If you like what you read, if it makes you smile and you want more, just fill in the 'FREE Updates' below and I'll send you a valuable report called:
"17 ways advertising companies can rip you off!"
(psst! you can unsubscribe at any time)
Email Marketing You Can Trust
----------------------------------------------------------------------------------------------------
I'm always watching the way firms treat their customers and what they do to KEEP them.
Last week I visited a Clark Rubber store for the first time. (For those of you outside Australia here's the link. They are a national brand)
I think I have thick skin, but I was shocked by the way I was treated.
I couldn't understand why Clark Rubber didn't understand the basic principles of how to keep clients.
Let me tell you what happened.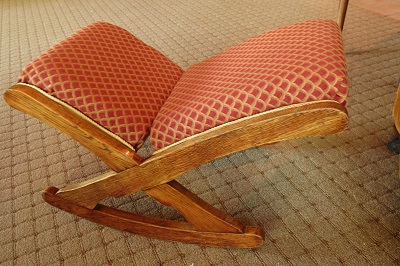 My wife was re-upholstering our Victorian Gout Stool (If you've never relaxed with your feet up on one - you've never relaxed!). She needed a 'dense' foam.
Clark Rubber's marketing worked - I thought of them and visited a local store.
I was greeted by 'Robert' (no, he didn't introduce himself - I saw his name badge). He listened to my needs then took me to the mountain of foam and said "Here's the 'dense' foam, what thickness does she want?"
Like the coward I am, I didn't make the decision, but called my wife for her preference (a very safe option).
Robert took my list of sizes and informed me what his calculator told him I was to pay, then he expertly cut the pieces to our exact specifications.
(I know you are thinking "What were you 'gob smacked' about Paul - the guys doing his best, isn't he?")
Stay with me.
He engaged in a little conversation (initiated by me) then took me to the register to exact payment.
He transacted the sale, offered me a bag, said "thank you" and smiled.
I said "Is that all?"
"Oh," he said, "may I ask your post code?" Which I dutifully gave him.
Then I waited.
"Is that all?" I repeated.
"Are you the manager of the store?"
"No - here is the assistant manager" he pointed to a guy who'd been overhearing this exchange.
"Isn't there anything else you can do for me?" I said.
"This is the first time I have ever visited a Clark Rubber store.
I am a new customer.
What sales systems, does your store have to ensure I don't shop with your competitor next time?
I was asked for my post code, to send the message to the owner of the franchise that his marketing is drawing people from my area.
At no point was there an attempt to procure my email address so you could pamper me with occasional hints and tips for upholstering furniture, or the care and tricks the trade use when doing up old furniture" (all of which they would be aware of).
"You could have explained the different densities and compositions of foam for different purposes.
What about sending me novel ideas on ways to use foam I would never have thought of?"
"If you were to treat me like the 'Preferred Customer' you hope I will become, would hear me say:
Wow, you didn't have to do that! That was very nice. Thank you Clark Rubber!"
---
The guy just looked at me blankly.
I was gob smacked.
---
It takes five times the money to get a new client, than it does to keep an existing one.
Didn't Clark Rubber understand that it takes five times the advertising dollar to get me to come into the store for the first time, than it does, to keep me coming back?
'Robert's' service was superb (and I told him so). I also told the assistant manager that there is a gap in the company's sales procedure that is costing the firm hundreds of millions of dollars ($) every year, in lost customers plus the cost of replacing them.
---
How to keep clients has changed.
Today, 'good service' is no longer good enough.
No.
There are too many competitors out there ready to steal your precious customers and prospects.
---
Today, you've got to delight customers! (Click/Tap the link to get the whole story)
---
Every call, website response, or email from a potential client is precious.
Research across companies large and small
has shocked me:
(see Jim Obermayer's - Sales Leakage Consulting)
Only 10% of sales leads are followed up !
But, research shows that 45% of all sales enquiries turn into sales for somebody.
10% will have bought in 3 months
26% buy within 6 months and
45% have bought within a year from somebody.
---
How do you keep clients who aren't ready yet?
---
What are you doing about nurturing ALL those new business enquiries you get, until they ARE ready to buy?
What systems do you have, to put them into a 'sales funnel' of gentle contact - until they are ready to buy from you?
Make every call count, by calling or emailing me today, to find out my system of
'Mining the goldmine in your database of previous clients'
---
---
People who liked this FREE report also enjoyed: 'Why do people not call you back? 4 annoying reasons'
They also valued 'Why should you care if it's my birthday?' (Delighting customers )
Lastly, check out the 'Resource Page':
'How to start a business and always have consistent work'
(Hint: You will need the 'Six 'B's' of consistent business'.)
Thanks for dropping by.
I hope you enjoyed this report.
Paul Johnson
Who am I ?
Check me out here:
http://www.missingpiecemarketing.com.au/about
p.s. I promise I won't bite.