How to get new clients.
How can you tell, if somebody is wasting your time?
How to get new clients - not 'Tyre Kickers'.
---
Bloody tyre kickers!
You've done well, you answered your phone (see 'Are you sending new clients, to your competition?')
and you turned up on time for the quote, only to find out they were just after ideas of what they could do.
Don't you hate doing quote after quote, and not getting the work!
On the phone some people sound 'ready and rearing to go'
but when you get there, they really just wanted to milk you for information.
They're not ready to start yet !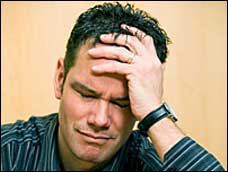 ---
Have you ever wondered what went wrong?
---
If only you could have a system to test people, to see if they are going to waste your time or not.
That'd be great wouldn't it.
Well, there is such a system.
But, before you get set to unplug every suspicious prospect, can I ask you a question?
---
Do you know what stage of the '13 Step Client Journey' your customer is up to?
---
"What? Client Journey?
What Client Journey Paul?" I hear you.
Every potential customer is on a journey, towards getting what they want.
Knowing just where in the '13 Step Client Journey' they are, can save a lot of heartache and missed opportunities.
These are the 13 Steps of the new client journey:
1. Having a need
2. Finding out what has to be done
3. How much it will cost
4. Having the money to get it done
5. Finding the best people to do the work
6. Trusting someone
Are you staying with me??
7. Saying 'YES' to your quote
8. Working with you through the job
9. Paying you (this is the nice part)
10. Feeling proud about what you have just done for them
11. Telling others about what they had done
12. Recommending you to others
13. Writing you a testimonial letter (or better - letting you video an
interview with them) about how it felt dealing with you - like this one:
Whew! Well done you got through.
---
"OK, so what?" I hear you say.
---
Well, people who call you, are somewhere on this journey to becoming a 'Raving Fan' (see 'Do you immunise every new client of yours'?) of yours. You just don't know where.
How do you know where they are up to?
Well, it's simple really.
You ask them.
"When do you think you will be ready to go ahead with the work?"
That sorts out a few!
Once you sort out what step they they are up to, in their journey, you can sack'em right?
Wrong !
---
How to get new clients. . .
How do you turn 'Tire Kickers' into paying customers?
By understanding where they are on their journey to becoming 'Raving Fans' of yours, and giving them what they need according to where they are on the journey.
For example:
If you find out that a lady is at Stage 2, ('she just wants to know what needs to be done'), and you give her a quote and expect her to give you a decision, you have just blown her away.
But, if you show her, that you understand where she is, on her journey, you can give her ideas of ways to help her to the next step, of 'finding the best people for the job'.
[You could offer her my 'How to Compare Trade Quotes Checklist' Click here to download it] ,
then you have endeared yourself to her. She felt 'heard'. She felt empowered. She felt grateful.
She will now stay with you and not your competitor.
That's what you want isn't it?
I know, you used to win most of your quotes, but things have got tougher - you don't get as many, now.
What if you could win even more quotes than you do now by turning 'tire kickers' into Raving Fans?
All you have to do is understand they are on a journey, and help them move to the next step in that journey.
Enjoying browsing through these FREE reports? Why not subscribe to get more of the good stuff.
© Paul Johnson 2013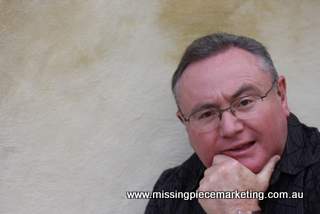 Missing Piece Marketing
Call 0407 261 900 (+61 407261900 outside Australia - Please consider what the time is in Sydney)
Any Questions about how to get new clients?
Leave a coment below or email: paul@missingpiecemarketing.com.au
23 Spurwood Rd
Warrimoo
NSW 2774
Australia