job estimate . . .
Do you 'Quote and Hope' ?

Do you do quotes, send them to the prospects and then sit at home praying they will call you back?
---

That is the 'Quote and Hope' system.
I'm sorry, it always fails.
---

You are missing out on 1 in every 5 job estimates you do, because you left the customer in charge of the next step.
---
Job estimate success rate - boost yours by 20%?
---

All you've got to do is follow your quotes up!
---

Just as you are leaving the person's home or office (you have just handed them their quote), say
"Do you mind if I call back in a couple of days to see if you have any questions?"
Nobody ever objects to a call back, after a job estimate.
---

Simple?
Why then, do so many tradies and small business people just
'Quote & Hope'?
---

Here is your new system: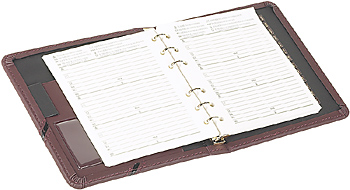 When you get back into your car, book into your calendar, a reminder 3 days from now, to give them a call (you already got her permission to call) and ask them if they have any questions.

People just forget to call you – it's not that they didn't like you or your price. It's just that they forgot to get back to you, in the busyness of life.
---

This was a part of a recent workshop for small business called
'The Secrets of Winning More Quotes'. It has now evolved into a course of the same name.
---
Testimonial

"Of all the workshops I have attended, this workshop has given me user friendly tools to implement straight away ... I felt empowered ... Realising we used to just 'Quote and Hope', we decided to implement just one of Paul's ideas and it has increased our quote close rate by 50% already .... amazing"

Alex Thomson - Thomson Plumbing – Dural, NSW Australia
---

Alex Thomson attended the workshop and was so impressed, she wants me to tell people to call her, to find out about the course and what she gained.
Would you please call her on 040828-0200 (+61 408280200 outside Australia)?

Click here for some more testimonials - even video ones!
Till next time,

© Paul Johnson 2013

Missing Piece Marketing

p.s. Just click here if you would like a free overview of 'The Secrets of Winning More Quotes' course.