How to be a People Person
An ebook for everybody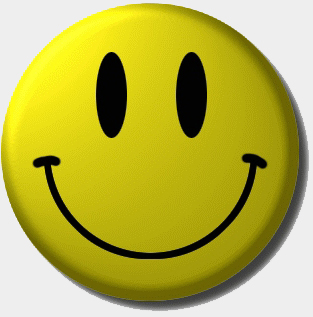 (Premium pack includes mp3 audio for those on the go).
It's not fair!
'If only I was more of a "People Person"!
Everybody likes them!
They seem to sail through life. They are the ones chosen to be captains at school.
A "People Person" is the one who gets the promotions,

even if they aren't as qualified as I am.
A "People Person" never has a problem attracting members of the opposite sex
and as far as I can see, they never have the problems at home that I have.
A "People Person" walks into a room and the atmosphere just lifts. People follow them.
I want to be like them.
I want to find out how to be a "People Person"!'
---
So, what's the problem?
'People! I just don't get people. Arrgh!
I want to be liked, but I just get ignored.
I want to feel close but I feel somehow cut off.
If only I knew the secrets of being a "People Person".'
So, why are:
neighbours

relatives

workmates

shop assistants

team mates

your staff or boss . . . so difficult to get along with?
I know. You get along with most people, but there's always that one difficult person and they make it so hard for you to get through to them.
Some people don't want to talk.

Some people are just plain rude.

Other people don't listen to what you say, or

they ignore you.
Life would be a lot easier if THOSE people weren't part of your life, but unfortunately they are.
---
What if there were tools you could use to make it easier for people to relate to you?
Ideas on how anybody can become a leader.
Wouldn't that be great!
How to be a People Person.
---
What about the difficulties you have relating to that special person in your life?
Now you are together, those precious things that attracted you to them just aggravate you, don't they?
They want you to talk, but can't they just SEE what the problem is without having to have a 'deep and meaningful'.

Maybe your partner won't talk. You feel that if you could only get them to talk through the issue, you could come to some resolution. But trying to get them to 'open up' is like using a crow bar to open an oyster shell!
Then, when you finally get them to talk……. they don't understand how you feel.
The REAL problem remains a mystery to them.
---
That hurts.
---
You and your partner are going to love the special
'Men's Sealed Section' in the middle of this book.
Yes I know it says it's for men and it is,
but the challenge of his journey of discovery is going to benefit you both.
---
This book is controversial !
Not everybody liked the confronting material in this book:
"Yes, I did open the 'Men's Sealed Section'.
Personally, I don't think this is a good idea. It annoyed me to see it on the cover . . . however the book contained some useful ideas for someone starting out in business development"
Carolyn P Adelaide. Business Development Director
"Yes, I saw the 'Men's Sealed Section'. It was good how you did this and the information is certainly helpful from a male's point of view. Maybe a women's section on how best to respond when a husband makes the effort to go on the journey you map out for them."
Lyn Roberts Kianga N.S.W. phone +61244764414
---
What about dealing with your prospects and customers?
They can be difficult. Just trying to 'get through to' some of them seems to be impossible.
They won't listen;

they won't make their mind up;

they are so stubborn.
I'm sure you can think of many more situations where you find people difficult to deal with. I've just listed a few.
---
One solution could be . . .
You could say it's all too hard
and tell people they'll have to
'take you as they find you' and
'if they don't like the way you are - that's too bad'!
---
Can there be happiness in life?
Having a life that is happy depends on how well you get along with people. In fact, the better you get along with people, the happier and more fulfilled you will be.
Think of how satisfying life would be if…you never had to handle difficult people….
---
but you do.
---
Testimonial.
"
It was an easy and enjoyable read with great quotes, data but more importantly your narrative/testimony that held it all together.
What particularly resonated for me was the skill of not disagreeing with others even when they are wrong – because it can be so difficult to do. The quote on page 14 is gold!
I applied the principle of not disagreeing to a colleague who directly criticised recommendations I made among a large cohort of fellow workers. Instead I provided possible options and proactively attempted to build a positive relationship with the colleague based on her needs over time. She is now one of our most cooperative and supportive colleagues."
Angela Kerr - ESL Multicultural Consultant K-6 Western Sydney Region
Phone her on 02 4739 8815 (a.h.) or 02 92087672
[NB. If calling from outside Australia, please consider the time in Sydney and put +61 before any phone numbers]
---
The Solution
How to be a People Person.
So, just as you had to learn the skills of your trade or profession, getting on with people is a skill you can learn.
……one new technique at a time.
It's like a tradesman's tool kit: when he finds a situation that requires a new tool he adds one to his tool kit and learns to use it on the job.
He sharpens it.
He practises using it until he is good with it
In every section of this book you will be given
People Person Tools,
Each one of these ideas is for you to add to your 'tool kit' for getting along with people.
Add them one by one. Practise them.
Become a 'Master Craftsman' at getting along with people and watch your confidence rise, you'll be amazed at how people around you are transformed and watch the aggravations of your life diminish.
---
Who will benefit from this book?
"Greetings again Paul,
In my view, your book is excellent. It covers all the pertinent points in logical, progressive order,
and in easy to understand language. The presentation style is superb, and the illustrations are
appropriate and most professional.

It would not only make a great learning tool for all of us who
need people skills, but a great teaching tool, particularly if combined with a power point
presentation, for those business people wanting to use it as an educational medium for their staff.
It could also be used by 'personnel' organisations wanting to up-skill their clients for a job
interview and in training them for their first job - or any job for that matter; and could be used by
a myriad of voluntary organisations; churches, community groups etc. It would also be very
useful for professionals involved in developing 'relationship' skills in families and other groups. "
Brian Semmler OAM [Order of Australia Medal], Dubbo NSW Australia
---
What you will learn from this book.
This product isn't some hastily put together document. It's detail is rich and includes graphics and real life examples. It's designed to let you learn at your own pace. Instead of just being another information dump, it shows you how to go about doing things - and most importantly "Why" each principle is important. That way you can use the principles over and over again, knowing that you're following a system that instinctively works for you.
What's included in the book?
Contents:
It's not fair!
How does a People Person talk to other people?
How does a People Person make somebody feel important?
How does a People Person get alongside others?
How does a People Person listen?
How does a People Person influence others?
How does a People Person make others smile?
How does a People Person persuade others?
How does a People Person make up another's mind?
How does a People Person change other people's moods?
How does a People Person praise others?
How does a People Person criticize without giving offence?
How does a People Person thank others?
How does a People Person create a lasting good impression?
Wrapping it up.
---
What have you got to lose?
This (and every product sold on this site) is covered by our
'Double Money Back Guarantee'
which states:
"In the event that, after reading this book, you don't think you got your money's worth, you can contact me within 7 days of purchase and I will refund you DOUBLE the cost of this e-book."
That's right - Double your money back!
People have said I am crazy to offer this guarantee and I probably am. There will be people who will abuse this generous guarantee (whether they liked the book or not). But I believe so strongly that when anybody reads and applies these 'People Person Tools' in their life, they will instead tell others to grab a copy for themselves.
---
Testimonial
"Hi Paul, thanks for your new book 'How to be a People Person'.
Some great content there. Very informative yet simple to read. I especially like the layout and design. Most professional.
If I could do something half as good as you have, I would be ecstatic.
---
How to get the product:
'How to be a People Person'
---
Detailed eBook

Premium

Bonus:

The book

in audio

(mp3 format)


Product
How to be a People Person:
Step-by-step guide to becoming a

more interesting person to be around

and get on much better with your special

person in your life, family, friends,

workmates, bosses and prospects.

Includes a link to a special

'Men's Sealed Section'

A journey of challenge.

Premium Bonus:


Audio: The entire book

explained in audio mp3.
(valued at $10.77)

Summary

48 pages. Step-by-step guide to becoming a People Person.

A whole world of new 'People Person Tools' to impliment as you grow.

What you will learn

The secrets of interpersonal relationships. A deeper relationship with the special person in your life. What will make you a leader in your world. What will make people follow you. How to enrich the lives of those around you by giving people what they crave for.
---
Product

Format

Main book: PDF

Premium Bonus: MP3 audio

---

Regular

Premium

PDF Book

√
√

Bonus



How to be a People Person:

Entire book explained in audio

MP3 format (Premium pack only)

√

Special Price

To find out the price in your currency, use this currency converter


AU$17.00

AU$23.00

PayPal converts this to your currency automatically
What will happen once you click the 'buy now' link?
1. You will be taken to a page where you can select the product you are purchasing, click on the product you want.
2. Then you will be taken to the PayPal order page to fill in your PayPal details for purchase.
We have chosen Pay Pal as our preferred payment system because it affords you a high level of security and privacy.
3. The final PayPal page gives you a link to return to 'Missing Piece Marketing', click this and you will be taken to a page with a 'Download' link. You will also receive an email with this link too (we want to make sure you get what you have paid for!)
---
If things don't go the way described above, don't blow your stack.
Just email me by clicking on

paul@missingpiecemarketing.com.au

or by our 'Contact Us' page

here

, and I will send you a different download link. My objective is to get back to you within 4.7 hours (If you read my reports/Blog posts you'll understand why I use odd numbers).
---
N.B. If you've enjoyed what you have read and you don't get my humorous FREE reports, join the hundreds of people who do. Just fill in the simple form below to keep in touch (especially if you have a small business):
Emails You Can Trust
---
Enjoy your investment in yourself!
Why not get back to me

here

on how it helped you - I really would love to hear.